holistic ingredients to grow healthy birds

Pheasants, grousers, partridges, quails, snipes, wild turkeys, woodcocks, and other types of gamebirds benefit from our portfolio of holistic ingredients that support their overall health and well-being. Game birds are native or non-native birds that historically were wild game or decorative fowl but are now raised commercially for their meat or egg production or as "flight-ready" birds for release on hunting preserves or by state wildlife agencies.
Our team at York Ag is ready to assist you selecting the appropriate ingredients for your feed manufacturing and livestock operation.
---

ARAGONITE-C, The Ocean's Calcium™, is a high precision, soluble, and bioavailable feed supplement that can be used in gamebird feed formulations.

Hilyses® is a unique hydrolyzed yeast with no genetically modified organisms, fillers, or carriers, that delivers more functional components to support livestock through everyday stress, transitions, and disease challenge.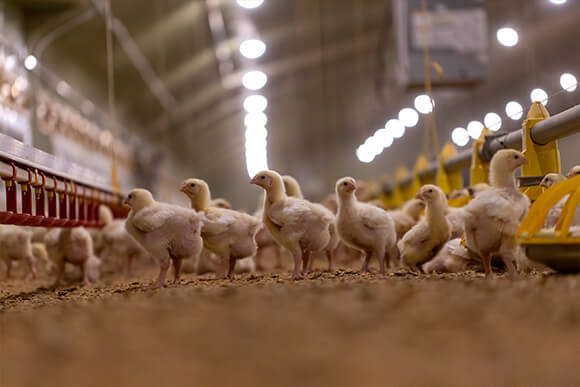 IMW50 offers trace minerals, vitamins, β-glucans and good levels of mannan-oligosaccharide (MOS).

ALTERNA POULTRY is a botanical based feed additive to support gastrointestinal health and growth rate.

PHYTOZEN® 250 is a botanical based product for poultry feeds.

BIOTANIX WS is a microbial supplement to improve the microbiome of poultry litter.

AQUAGUT POULTRY is a botanical based liquid product from the drinking water of poultry.

SYNBIOTEC® POULTRY is a botanical based feed additive designed to support performance by promoting intestinal and microbial health.

TENEMAX is a a drying agent used to help lower the number of darkling beetles in the litter of poultry.
---
Defining Stress in Poultry
NAGA NEWS NOV/DEC 2020 ISSUE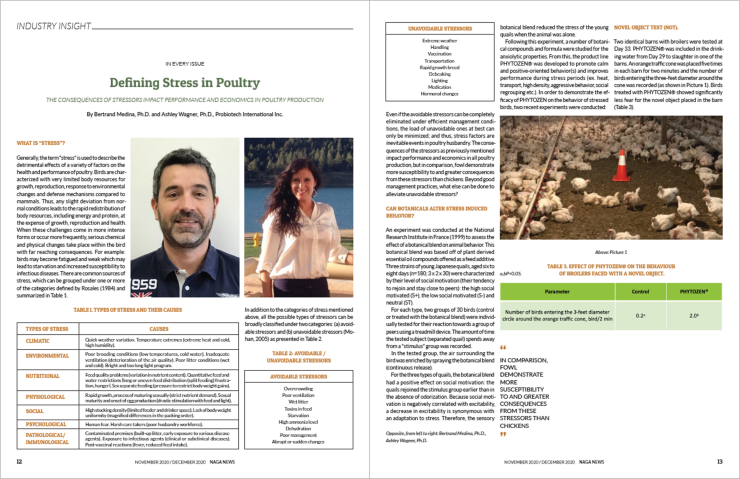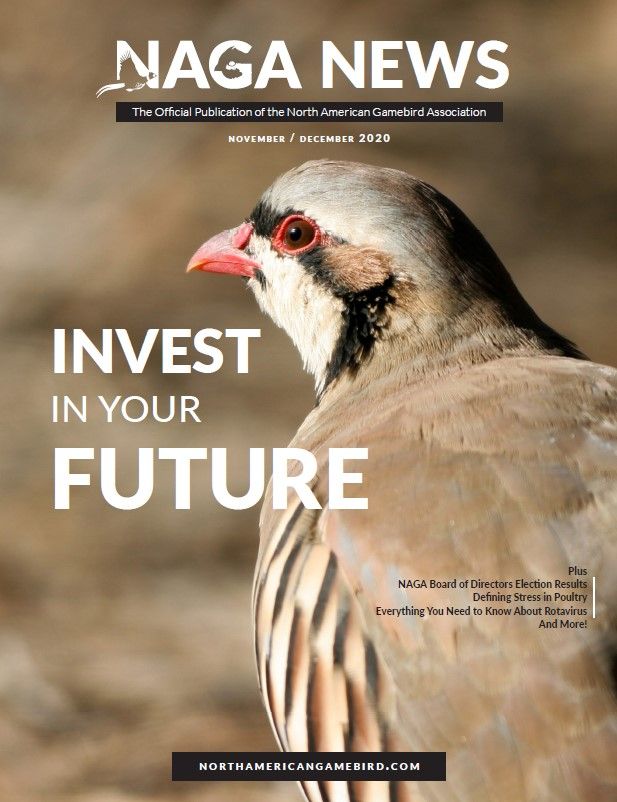 BIOTANIX® WS FEATURED In
NAGA NEWS SEPT/OCT 2021 ISSUE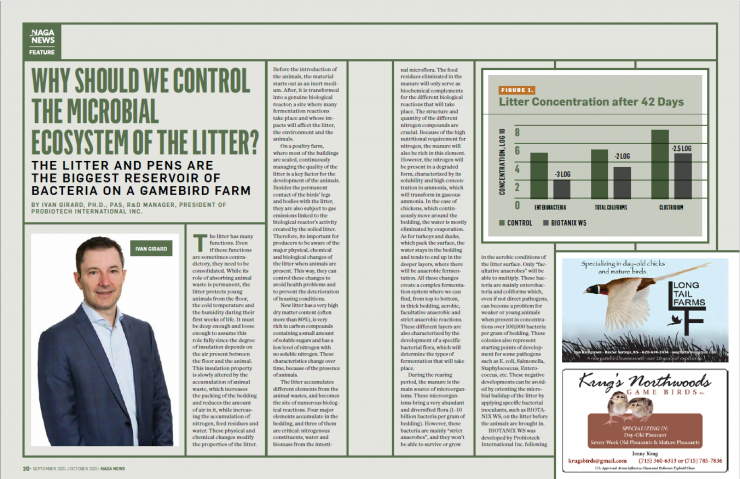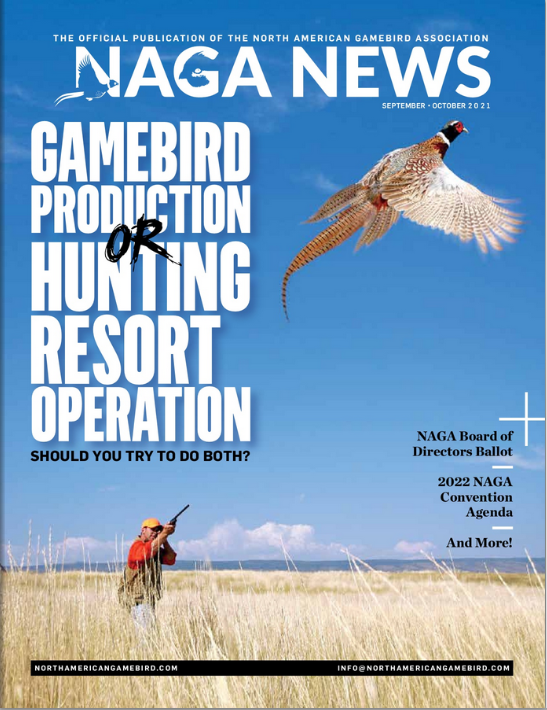 ALTERNA® POULTRY FEATURED IN
NAGA NEWS JAN/FEB 2023 ISSUE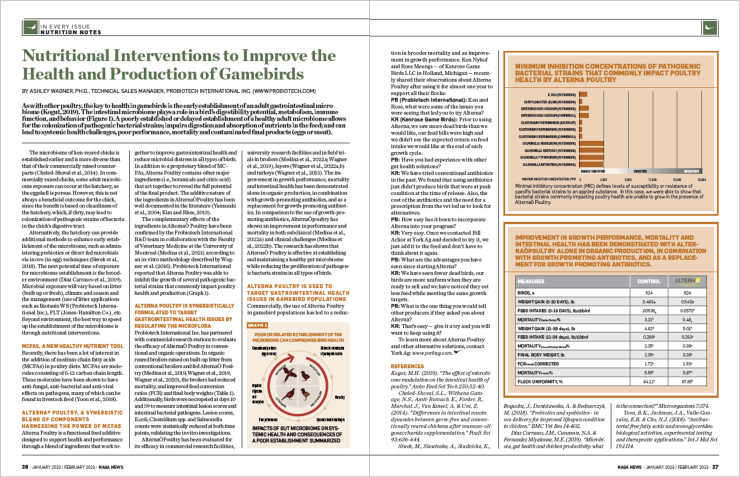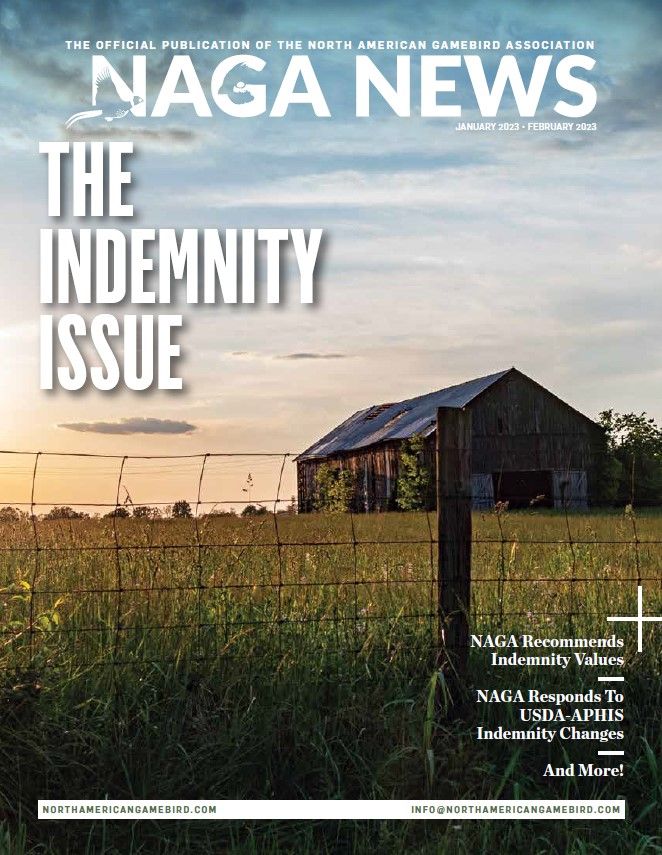 ---
NORTH AMERICAN GAMEBIRD ASSOCIATION - NAGA

York Ag commercializes holistic ingredients for gamebird species and is a member of the North American Gamebird Association (NAGA). The North American Gamebird Association's mission is to protect, promote and sustain a positive environment in which game bird producers and hunting preserve operators can grow their businesses through monitoring and influencing of legislation, informing and educating our members on current industry trends and issues, and promoting and sustaining our hunting heritage through increased public awareness.
FIND YORK AG IN NAGA NEWS MAGAZINE

The NAGA News magazine is complementary with a NAGA membership. This bi-monthly publication offers timely articles relevant to businesses in the game bird and hunting preserve/ shooting industries. It allows NAGA members to stay updated on latest news about animal health, farming, the hunting industry, and legislation affecting game bird producers and hunting preserve operators.
Find the York Ag ad below published on the pages of NAGA News Magazine and let us collaborate on your gamebirds' diet.
---