york ag STARTED BY BREAKING SOME EGGS


THE FIRST GENERATION
It all started well before 1988. Dale Anderson and Arthur McAlister, rooted in the regional limestone industry, were determined to carve out a niche as specialized ingredient brokers in the fast-growing animal production industry.
They put laser focus on the commercial egg laying industry. Both saw huge regional growth opportunities in the commercial egg industry but quickly realized there were serious limits and availability with the existing calcium carbonate sources. So, they embarked on a mission to find alternative high quality coarse calcium sources to meet the needs of the industry. At the time, Oyster Shells were the standard; however, the supply was limited.
Dale and Art also knew the scientific method was required to test and prove feed ingredients that could improve the eggshell quality, provide essential grinding action, and also support the genetic foundation of the leghorn.
Once they cast a net to find the sources, they soon narrowed their search to assure proper chemistry and sizing; Dale and Art were determined to discover just the right calcium carbonate for the future of this blossoming egg industry.
As early as 1985, our founders partnered with Penn State University – Dale's Alma Mater ('36) –and several commercial flocks to prove that their first proprietary ingredient, YORK CALCIUM CHIPS®, could deliver the necessary nutritional value and grinding potential to succeed in replacing the oyster shell in the competitive animal feed ingredient industry. Oyster shells provided pure calcium carbonate to the poultry industry but suffered from supply instability.
Soon, YORK CALCIUM CHIPS began to replace historically accepted oyster shells. The proven nutritional value of YORK CALCIUM CHIPS and the tenacious entrepreneurial spirit of Dale and Art, took them to build the legacy that York Ag is today.
THE SECOND GENERATION
The small team experienced success in the first ten years, but needed additional boots on the ground, so added two livestock experts, Rich Roenigk who came with an extensive poultry and feed sales background and a year later Tom Labutta who rounded out the team with a comfort in feed ingredients and ruminant nutrition. The team complete, transition of leadership began, and the second generation of animal nutrition professionals led York Ag to grow the business and develop solid customer relationships with feed manufacturers, livestock consultants, and animal producers.
As part of the efforts to give back to the community, support the next generation of agricultural science professionals, and to remember Dale for his pioneer spirit, York Ag established the York Ag Products, W. Dale Anderson Memorial Trustee Scholarship at Penn State University.
THE THIRD GENERATION
In 2011, a third generation at York Ag was born, and Bill Achor – a Virginia Tech graduate – was added to the team. Bill brought strong animal production, business development and commercial sales expertise from regional and international companies. Bill's familiarity with the local agricultural industries and his swine, pet food, aquaculture, and poultry experience bolstered the team, and the transition began to the third generation.
Rich retired at the end of 2014, and Tom assumed the role of President until he retired at the end of 2018. Bill became President of York Ag in January 2019 and currently leads a team of professionals, ready to analyze, identify, source, and deliver the most suitable feed ingredients for a wide range of nutritional needs.
Bill expanded the York Ag support for future generations of agricultural science professionals by establishing the J. Richard and Deborah S. Roenigk Family Scholarship in Agricultural and Extension Education at Penn State University and most recently the Arthur R. and Muriel B. McAlister Endowment in Entrepreneurship and Innovation also at Penn State University.
In 2021, York Ag carried out a major revamp of its sales and marketing capabilities and launched a new website to facilitate communication with prospects, customers, and partners. Our commitment to enable the next generation of talent influenced York Ag to support and sponsor a USA Canoe Slalom young athlete, Tyler Westfall, promoting our revitalized BOVAZYME® brand of feed enzyme additives.
During the Fall of 2021, on behalf of York Ag, President and CEO, Bill Achor, funded the York Ag Products, Inc. - Agriculture and Environmental Sciences Endowed Scholarship to be established at Delaware Valley University. The Scholarship is intended to provide financial support for future generations of agricultural science professionals by establishing funding for students pursing a Bachelor of Science in Agriculture and Environmental Sciences degree, particularly, but not limited to students, minoring in Agribusiness, who share a passion and commitment to addressing the agricultural and environmental concerns of our time including but not limited to the sustainability of our agriculture system, land conservation and management, food and animal sciences.
The York Ag feed ingredients portfolio has grown exponentially in recent years. In addition to our proprietary products, YORK CALCIUM CHIPS® – supporting the commercial poultry and egg industry –, BOVAZYME® and BOVAZYME® ORGANIC– feed enzyme additives for dairy and grazing cattle – , we commercialize ARAGONITE-C, The Ocean's Calcium™, and represent multiple national and international brands used in poultry, dairy and beef cattle, swine, equine, gamebirds, aquaculture, and pet food applications.
Everyone Deserves a Nutritious Meal®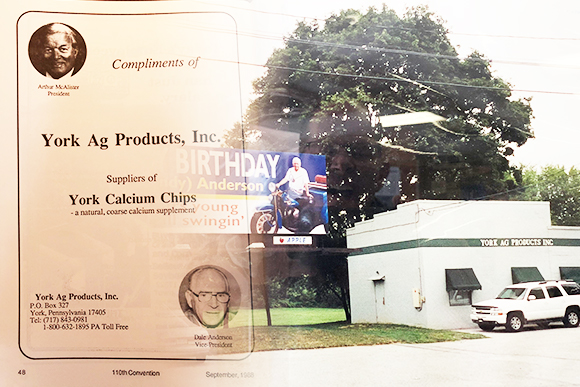 ---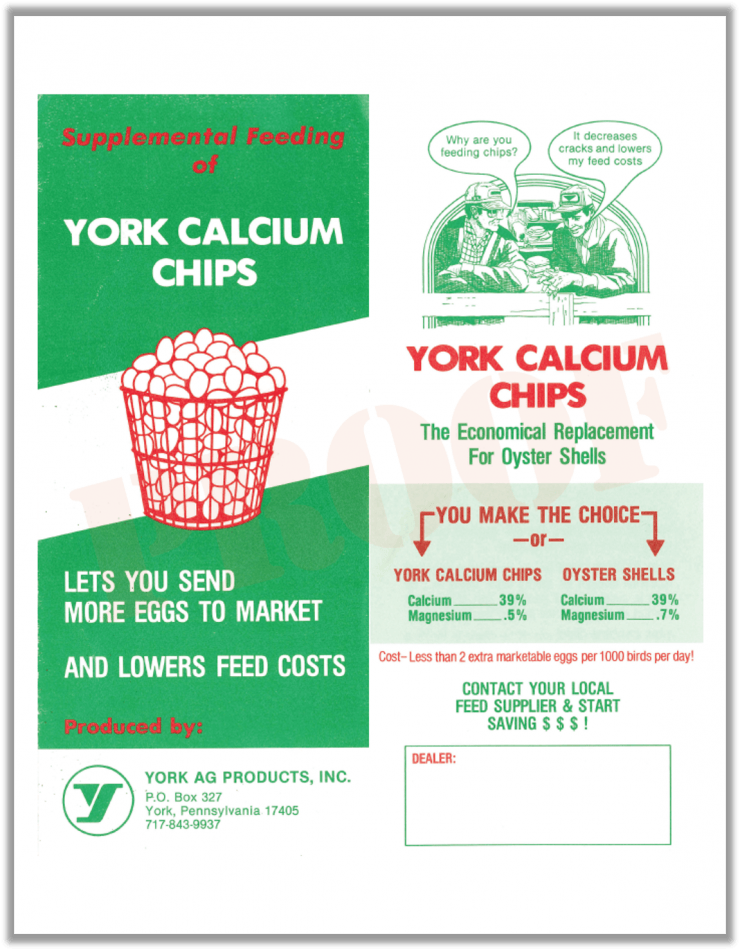 ---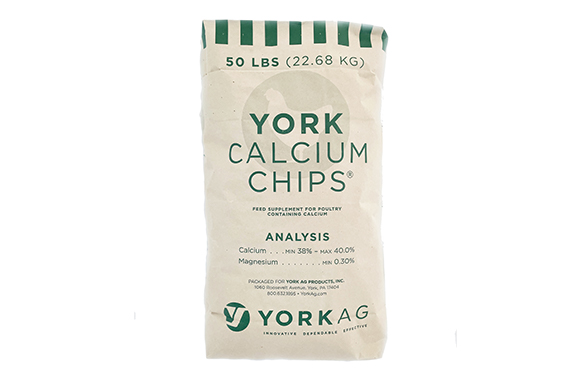 ---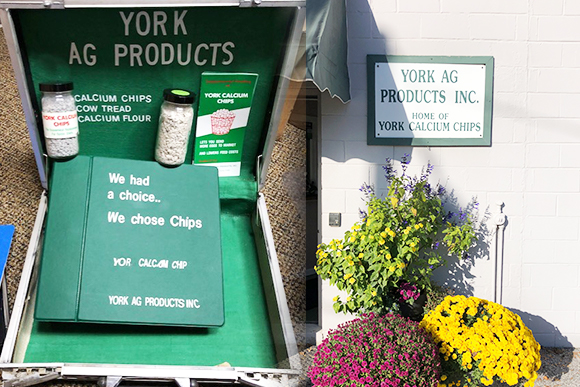 ---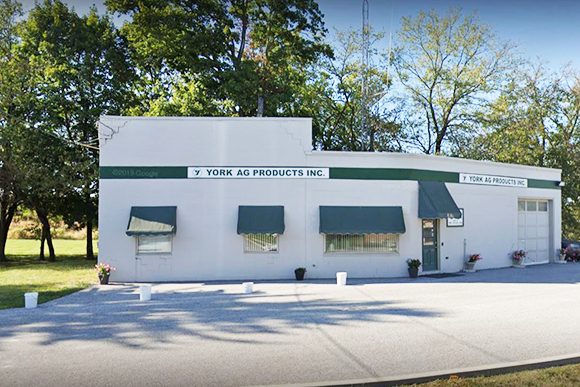 ---