Bovazyme and Tyler Westfall, a superb partnership

When the team at York Ag met Tyler Westfall and learned about his drive, enthusiasm, and relentless determination to compete in the top level of competitive canoe slalom, we were beyond impressed. We share the same drive and dedication to make our way in an ever-changing animal nutrition and feed supplement industry.
It is a privilege to partner with Tyler and have him represent our BOVAZYME® brand. BOVAZYME is our proprietary feed enzyme additive for dairy and grazing cattle, which helps support ruminants' digestion and overall well-being.
This section is dedicated to Tyler Westfall and BOVAZYME. We aspire to share with you an example of how a dedicated person — despite the daily challenges, can successfully compete in a world of white water and buffeting currents with a dream, a small boat, and a paddle.
Welcome, Tyler, to the BOVAZYME Team!
---
2022 CANOE SLALOM SEASON HAS STARTED

After competing for a spot on the U.S. Olympic team last year, Tyler is back full force onto his 2022 Canoe Slalom season. Watch the video we prepared to share his journey in the next few months.
---
PREPARATION FOR THE 2021 WORLD CUP

As Tyler's sponsor, we take pride in his work and discipline in the world of competitive canoeing. He competed for a spot on the USA team at the 2021 World Cup in Prague, Czech Republic (June 11-13, 2021). At this event, Tyler competed for the single spot to represent the USA at the Olympic Games in Tokyo. Watch the video we prepared to celebrate his participation at this event.
Canoe Slalom video footage courtesy of Silvan Poberaj
---
---
CANOE SLALOM UPDATE - MAY 9, 2021

Tyler sends us an update a few weeks before the 2021 World Cup in Prague, Czech Republic. Watch his video update!
OLYMPICS RACE UPDATE - JULY 2021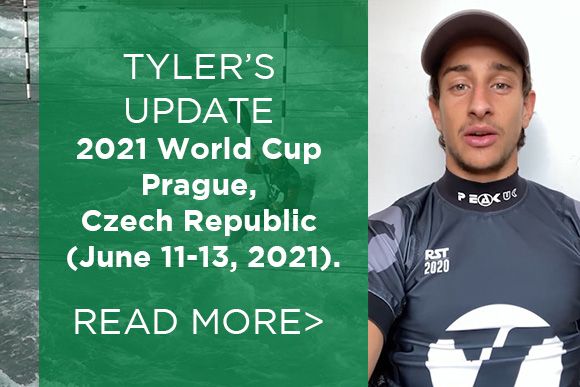 Tyler competed at the 2021 World Cup in Prague, Czech Republic (June11-13, 2022) to earn a spot in the U.S. Canoe Slalom Olympic Team. Tyler writes about his experience at this level and how the event turned out.
POST PRAGUE
UPDATE - MARCH 2022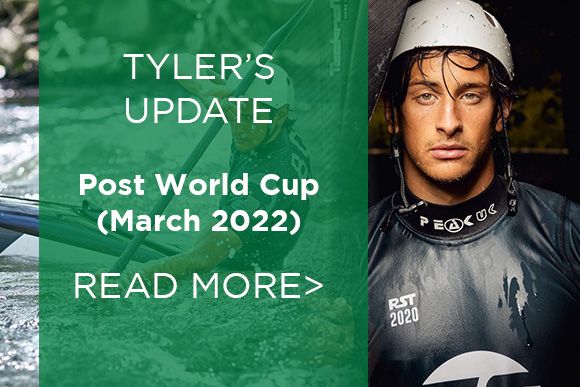 Tyler shares with us his most recent Canoe Slalom stories since the World Cup that took place in Prague mid-2021.
---
WHAT IS CANOE SLALOM?
Canoe Slalom video footage courtesy of Nathaniel Francis
---
BOVAZYME - Feed Enzyme additive for dairy and grazing cattle
---