essential oils help increase beef cattle's capacity to overcome stress

York Ag is an authorized distributor of KENDER® BEEF 101 in the U.S. KENDER® BEEF 101 contains selected and standardized fractions from citrus, lavender, and rosemary which have been shown to modulate the stress message in the brain of animals.
Animal responses to environmental stressors such as grouping density, have been investigated for some time. Feeding behavior has been correlated with different stressors and can have a direct impact on rumen digestion, health, efficiency, and productivity (Allen, 1997). The size of the meal and the frequency of eating will have a direct impact of the rumen digestion and the acidosis status of beef animals consuming very concentrated rations.
Contact our team at York Ag and let us collaborate on your cattle operation by recommending the most suitable ingredients for your specific animal nutrition needs.
---
KENDER BEEF 101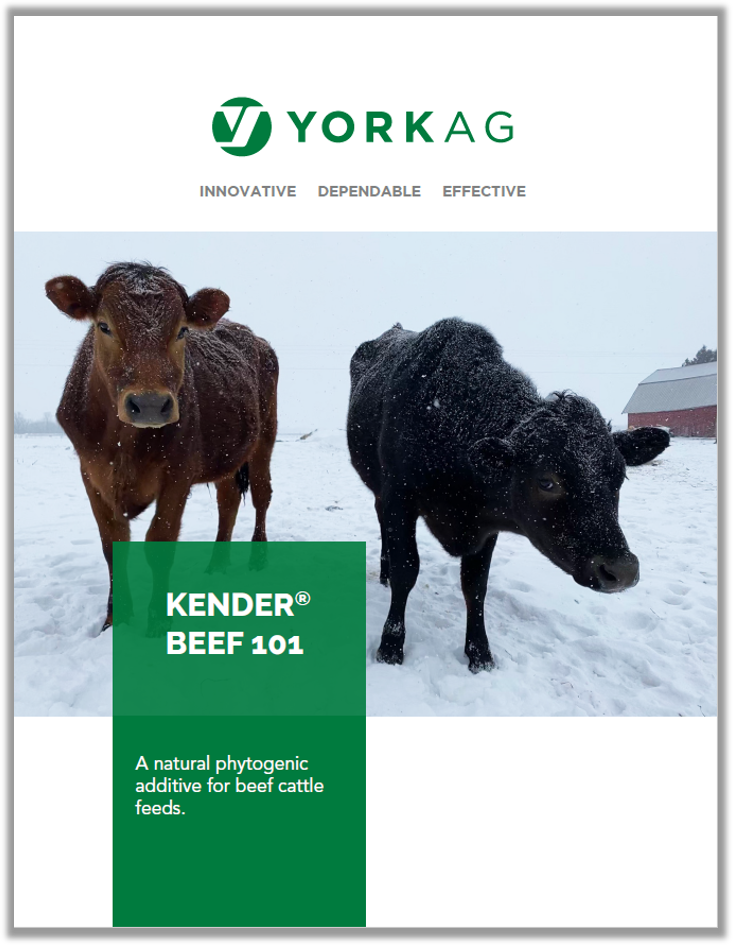 KENDER® BEEF 101 is a natural phytogenic additive for beef cattle feeds.
KENDER BEEF 101
U.S. STEERS TRIAL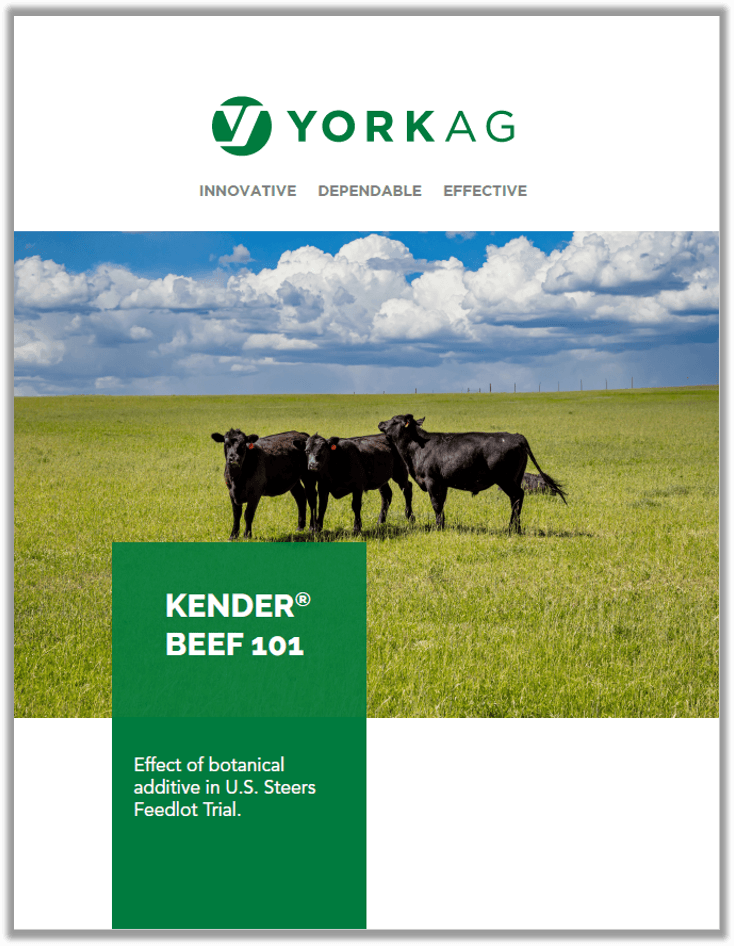 KENDER® BEEF 101 helps improve feed efficiency and capacity to manage stressors in U.S. Steers Feedlot Trial.
---
ABOUT KENDER BIOTECH

KENDER BIO TECH is a US company, based out of Colorado whose founders have over 30 years of experience in Ruminant Feed Additives and Formulation. All KENDER products are manufactured in a state-of-the-art production facility in Canada.