Hilyses helps improve herd health and productivity

Hilyses®, the Bionic Prebiotic, helps poultry swine herds withstand daily challenges from disease-causing, productivity-zapping bacteria. These bugs live in the gastrointestinal (GI) tract and the environment and compromise health, immunity, and performance.
Hilyses is a hydrolyzed yeast extracted from the sugarcane process. It provides abundant free nucleotides, mannan oligosaccharides (MOS) and beta-glucans.
Our team at York Ag is ready to collaborate with you, contact us for further information about Hilyses.
HILYSES BENEFITS FOR SWINE
Hilyses components feed beneficial bacteria to maximize bird health and performance.
MOS helps bind disease-causing bacteria, while beta-glucans help activate the immune system.
Free nucleotides help promote cell division and immunity.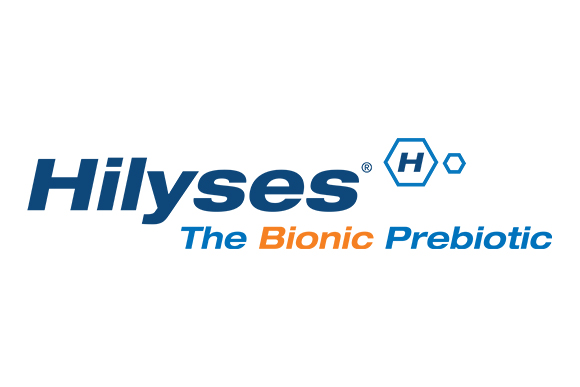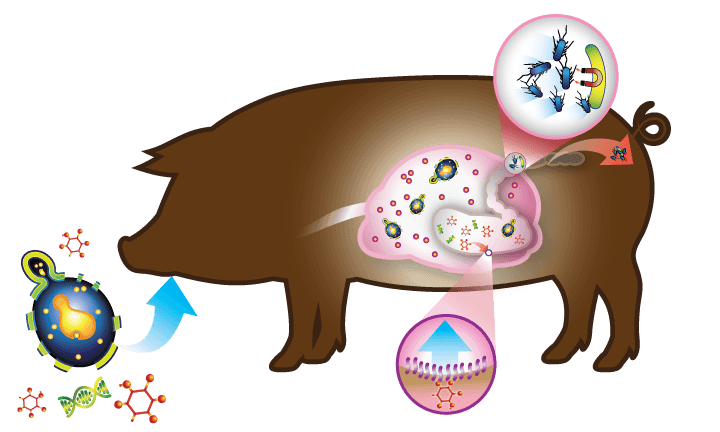 ---
HILYSES - SWINE RESEARCH SUMMARY



I. SOW RESEARCH RESULTS
Key Benefits of Hilyses (Free Nucleotide Supplementation) in Sows for 3 Days Before Farrowing and During Lactation1
Research conducted at Ianni Agropecuaria Itu, Sao Paulo, Brazil (commercial pig and cattle breeding company) in cooperation with the University of Sao Paulo, Brazil, and ICC Brazil.
Enhanced Milk Quality and Quantity
Total ribonucleic acid or RNA content in milk of sows supplemented with Hilyses at 8 kg/MT and 12 kg/MT increased significantly at 11 and 20 days of lactation (P<0.10) vs non-supplemented controls:
At 11 days, RNA levels (mg/mL/milk) were up to 26% higher.
At 20 days, RNA levels were up to 18% higher.
In addition, estimated milk production (kg) increased up to 6%.
Carryover Benefits in Piglets
Hilyses supplementation in sows at 8 kg/MT and 12 kg/MT levels generally produced the best improvements in piglet performance compared with controls:
Produced 9% more weaned piglets per litter.
Increased litter weight gain up to 6%.
Decreased piglet mortality rate by up to 53.5%.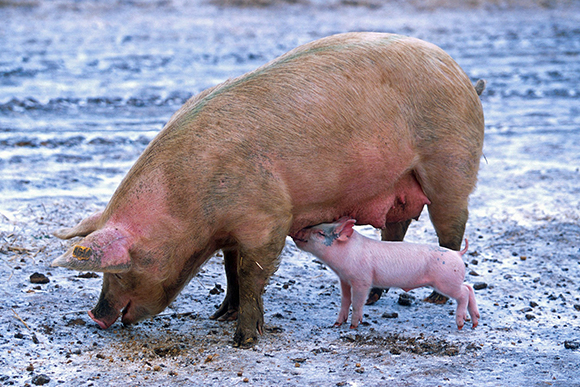 ---
II. PIGLET RESEARCH RESULTS

A) Studies Show Hilyses (Nucleotide) Supplementation Improves Performance in Weaned Piglets
Research conducted at SunPork Farms, Queensland, Australia.
Improved Feed Conversion Ratio2
Weaned piglets receiving Hilyses in a diet containing 10% milk powder showed a significantly better feed conversion ratio (FCR) than all other treatment groups (P<0.05):
Up to 17% improvement in FCR at the third week of supplementation.
Up to 12% cumulative improvement in FCR across the full 4-week study period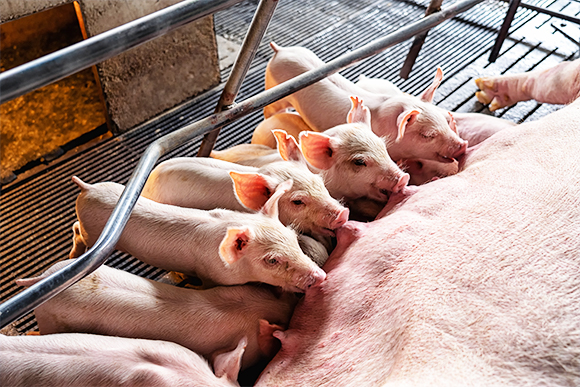 ---
III. GROWER/FINISHER RESEARCH RESULTS
Studies Show Nucleotide Supplementation Helps Trigger Immunity and Growth6-8
Research conducted at South Dakota State University, Brookings, South Dakota; Wageningen University, Wageningen, The Netherlands; and the University of Milan, Milan, Italy.
Nucleotide Benefits in Grow/Finish Phase Improved Gut Health
Many studies show dietary nucleotides may help maintain intestinal health, develop the immune system, and reduce enteric disease.6,7 Positive effects include:
Improved form and efficiency in the intestinal mucosa (e.g., significantly higher villi height and crypt depth, and thicker adherent mucous gel).8
Increased quantities of lymphocytes and macrophages.8
Research suggests young piglets have greater need for nucleotide supplementation during times of stress and immunologic challenge.6,8
Dietary nucleotides may provide an alternative to antibiotics.6,8
Hilyses hydrolyzed yeast contains abundant, easily absorbed free nucleotides and nucleosides.
Enhanced Immune Response With Improved Feed Conversion7
Post-weaning pigs fed hydrolyzed yeast derived from Saccharomyces cerevisiae showed a higher immune response with no performance penalty, including:
Improved feed conversion ratio.
Increased antibodies and agglutination titers, which suggests stronger disease-fighting ability.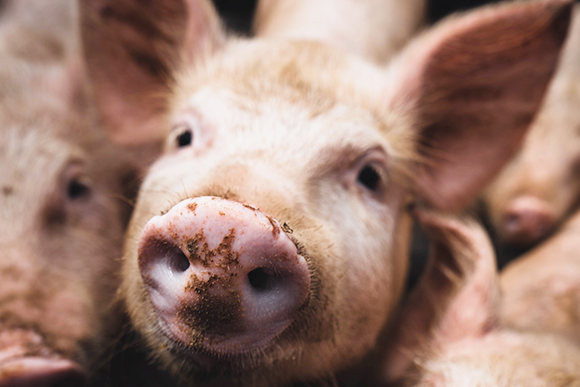 References
Vitagliano LA, Bonato MA, Barbalho RLC, et al. Nucleotide supplementation in the diet of farrowing sows and its effect on milk quality, litter weight gain, and mortality. In: Proceedings from the American Dairy Science Association-American Society of Animal Science Joint Annual Meeting; July 24, 2014;92:239. Kansas City, MO.
Authors: Robert van Barneveld and Robert Hewitt from BEC Feeds, Australia. Study start date: May 14, 2015. Finish date: July 2, 2015.
Rivera JA, Araujo LF, Bonato MA, et al. Blood plasma replacement by hydrolyzed yeast in weaned piglets' diets. In Proceedings from the XVII Congresso Abraves: 2015:98-100.
Authors: Robert van Barneveld and Robert Hewitt from BEC Feeds, Australia. Study start date: October 8, 2015. Finish date: November 26, 2015.
de Andrade C. Hydrolyzed Yeast as Source of Nucleotides to Weanling Piglets [master's thesis]. Piracicaba, Brazil: Universidade de Sao Paulo; 2009.
Mateo CD, Peters DN, Stein HH. Nucleotides in sow colostrum and milk at different stages of lactation. J Anim Sci. 2004;82:1339-1342.
Molist F, van Eerden E, Parmentier HK, Vuorenmaa J. Anim Feed Sci and Technol. 2014;195:136-141.
Domeneghini A, Di Giancamillo A, Savoini G, Paratte R, Bontempo V, Dell'Orto V. Histol Histopathol. 2004;19:49:58.
---
York Ag is an authorized U.S. distributor of Hilyses®, The Bionic Prebiotic. Let us share our ingredients portfolio for your feed manufacturing and livestock operation.
---
ABOUT ICC
York Ag's supplier, ICC Brazil, is the manufacturer of Hilyses®. ICC is a global leader in yeast-based products for animal nutrition. Founded in 1992, ICC has more than two decades of experience delivering proven, innovative animal health solutions to more than 50 countries around the world.