Hilyses helps cows and calves thrive

Hilyses®, the Bionic Prebiotic, helps increase milk production and composition in cows, while supporting gut health and growth in calves.
Hilyses is a hydrolyzed yeast extracted from the sugarcane process. It provides abundant minerals, free nucleotides, mannan oligosaccharides (MOS), and beta-glucans.
Our team at York Ag is ready to collaborate with you, contact us for further information about Hilyses.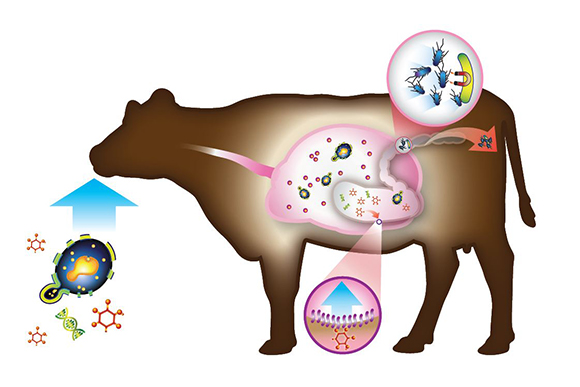 ---
HILYSES - DAIRY RESEARCH SUMMARY
I. DAIRY COWS
Effects of Feeding Hilyses Yeast Culture on Lactation Performance in Dairy Cows1
University of Florida conducted a lactation performance study involving 56 lactating Holstein cows. Results shown in Table 1 indicated that Hilyses components fed to lactating cows:
Improved dry matter intake (DMI), fat-corrected milk (FCM), and all milk components regardless of starch level in the diet.
Helped maintain pH levels and reduce risk of rumen acidosis.

Description
Treatment Groupa
Controls
Hilyses® Yeast Additive
Low Starch
High Starch
Low Starch
High Starch
DMI (kg/day)
25.10
24.80
25.40
26.10
Milk (kg/day)
37.80
39.50
39.60
40.80
35% FCMb (kg/day)
40.30c
40.30c
41.90d
43.10d
FCMb/DMI
1.62
1.64
1.65
1.65
a Cows were fed diets containing either 23% (low) or 29% (high) starch and either not supplemented (controls) or supplemented with 15 g/day yeast culture.
bFCM = fat-corrected milk yield by 3.5% fat.
c,dHilyses vs. control values differ significantly (P<0.05).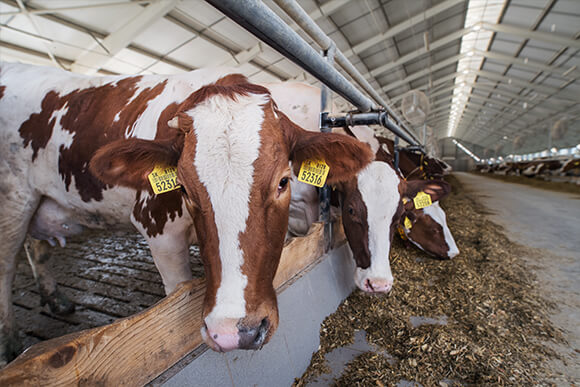 ---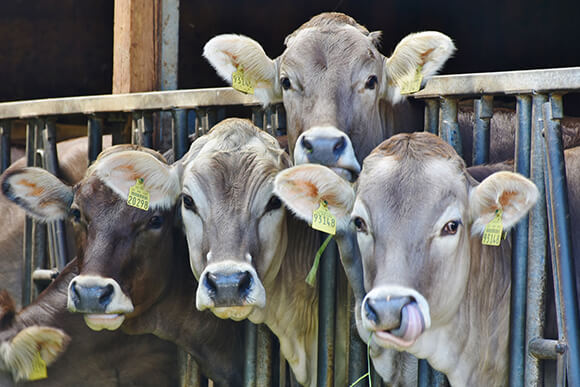 ---
II. CALVES
Hilyses Provides Added Support for Calves
High nucleotide content promotes calf health and growth while reducing need for antibiotics.
Nucleotides improve intestinal health, enhance immunity, and spur growth.2

Studies suggest young livestock have a higher need for nucleotides and may not produce enough on their own to meet demands of rapid growth, disease challenge, and other stressors.2

Research shows milk replacers supplemented with MOS and nucleotides may improve immune function and gut health in young animals.2

Enzymatic hydrolysis used to produce Hilyses releases more free nucleotides to build cells.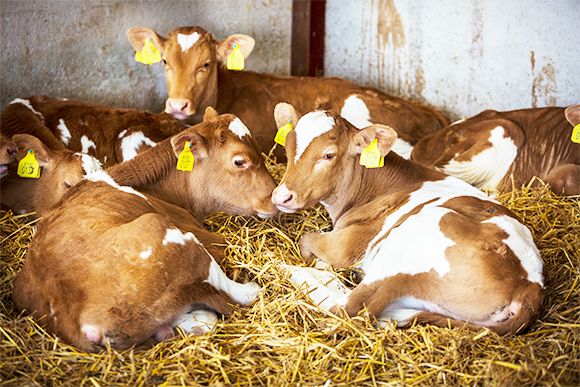 ---
References
Data on file at ICC.
Mateo CD. Aspects of Nucleotide Nutrition in Pigs [dissertation]. Brookings: South Dakota State University; 2005.
---
ABOUT ICC
York Ag's supplier, ICC Brazil, is the manufacturer of Hilyses®. ICC is a global leader in yeast-based products for animal nutrition. Founded in 1992, ICC has more than two decades of experience delivering proven, innovative animal health solutions to more than 50 countries around the world.